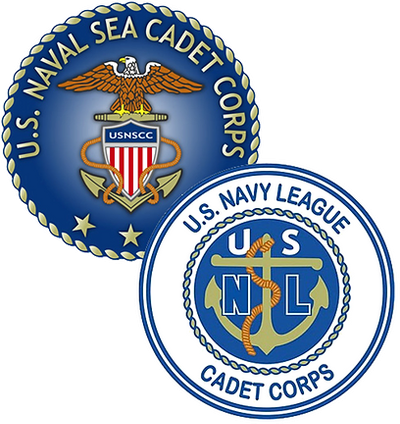 USNSCC is a national youth leadership development organization that promotes interest and skill in naval disciplines while instilling strong moral character and life skills through leadership and technical programs modeled after the Navy's professional development system.

USNSCC is comprised of two programs. The Naval Sea Cadet Corps (NSCC) program is for young people ages 13 through the completion of high school. Also included under the USNSCC umbrella is our junior program the Navy League Cadet Corps (NLCC), for young people ages 10 through 13.

The Lone Sailor Division, a unit within the USNSCC, was founded in August of 2018 in Ocoee, Florida and moved to Windermere, Florida in 2022. The Unit started off with thirteen Cadets and has grown to more than twenty-five Cadets. The Unit meets one weekend each month from August to May with Advance Trainings occurring during the summer months throughout the United States. The Cadets perform Color Guard for local events and participate in Community Service activities with local organizations.

The Lone Sailor Division prides itself on developing strong youth leaders by placing them in leadership roles and serving their community. We are proud to support the American Legion Post 63, the Town of Windermere, the Town of Windermere Police Department, Wreaths Across America, and other community service organizations.